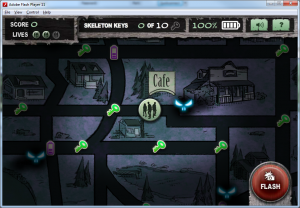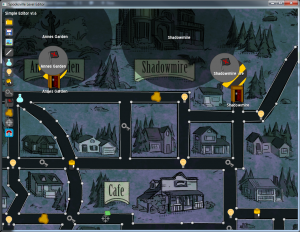 Good news everyone! My latest project went live! I worked as lead programmer on a quick, month long project for the Hub called The Streets of Spooksville. Click here to play!
Fun project! Looking forward to working on more in the near future. This project was a little daunting in the short amount of time I had to complete it. Box2D really helped out in making this production fast, stable, and reliable. Great work on design, artwork,  and project management by my fellow developers over at We Love Butterfly.
As a lot of programmers know, a lot of development goes into the tools. On top of the building the game, I built a editor to make assembling new levels much easier, and wow… what a life saving decision that was. Keeping the client as closely involved in the development of what they're effectively paying for makes them happy. And happy clients are about as good as it gets. Sure, a level editor takes a little extra time up front. But, at the 11th hour, those last minute client requests and edits come in waves. Lots of waves. A quick turn around is important to keep those waves from turning into tsunamis.
It feels good to work with new clients. More to come. Keep your ears open.